Electronic & Electrical Service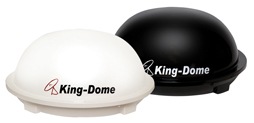 We offer a diverse range of custom electronic services. If you don't see what you looking for below, just call to inquire and we will meet or exceed your expectations. Our experienced staff will accommodate custom installations. Below is a list of a few categories & popular brands.

GOING GREEN!

Many RV & boat owners are not aware that you can enjoy all of the benefits of all your home electronic needs without the use of a generator. For example, we can install a 3,000 watt DC to AC inverter that is capable of running your Roof A/C unit, microwave, TV, computer, satellite or any other A/C device. However, in order to achieve this capability, additional deep cycle batteries would likely be added. Furthermore, if enough solar panels were installed, a generator would not be needed to recharge the batteries. Imagine being completely self sufficient without comsuming fuel or electricity supplied by the local power company and without creating any noise from a generator.

We now offer interior LED lighting that provides 40% more light and reduces power consumption by 85%. To put this in perspective, 11 primary LED ceiling light fixtures consume the same power as 1 incandescent fixture. This is another way of extending the life of your batteries without adding more batteries, frequent battery charging, or having to plug in your shore power cord at some crowed RV park or marina.

Sales & Service

Automated & Semi-Automated Satellite Systems.
Rear & Side Vision Camera Systems.
DVR Security Cameras.
DVD, Blue Ray, HD Players/ Recorders.
LCD, Plasma, LED Television installations.
Full entertainment systems including flush mount speakers.
Integrated powered Subwoofers & Amplifiers.
GPS systems.
Chart Plotters.
Radar Systems.
VHF radios systems.
Inverter & Converter systems.
Solar Power & Charging.
Deep cycle battery capacity upgrades.
Integrated GAS or LP generators w/ auto transfer switches.
Hydraulic Leveling systems (Manual & Automatic).
Intercom systems.
Roof mounted Air conditioning (new & existing).
Primary interior LED upgrading.
Accent lighting (LED, EL light, Neon, etc.).
Exterior lighting and upgrades.
Remote Spotlights (marine & motorcoach).
Brake controllers.
Tow lighting harnesses for tandem towing.
Windlass anchor systems.
Custom Hull lights (nice alternative or complement to spotlight).
Integrated Power washers for Toy Haulers or Boats.
Washers & Dryers.
Refrigerators, water heater, & furnaces.
Microwaves & ceramic cooktops.
Central Vacuum Systems.
We will work with any brand. Some of our more common electrical brand names we sell, install, and service are...

King Controls (King Dome & VuQube)
Winegard
Atwood
Suburban
Dometic
Carrier Air
Duo Therm
Colemen
Onan
Generac
Yamaha
Zantrex
Garmin
Norcold
Hayes
RBW
Peterson
Bargman
Pioneer
Cobra
Sony
Syntec
Jensen
JBL
Hopkins
Voyager
Zone Defense
Whirlpool
Maytag
Amana
Splendide
Pinnacle
InterVac
Dirt Devil
Camco RV
Although we are considered a small service facility with a small store does not mean are product prices are any higher. We sell our products for the same or less than the large RV & Marine superstores. In many cases we can match any local competitor (sale items may be excluded). In fact many of the services we provide are not offered or available from the larger RV & Marine Service centers. We look forward to servicing or upgrading your RV or Boat in the near future.