NOTE: See below for more information, Pictures, and sea trial video from 9/13/09.

This boat is very functional & runs very strong. Boat was tested on 9/13/09 in Pineview Canyon, Utah and performed very well (see downloadable video below). For a very limited time (see above), it is only being sold for the value of the OMC Cobra outdrive and 4.3L V-6 marine engine. We actually just paid over $2,000 just to rebuild this same outdrive on another boat 3 weeks ago. You will not find this outdrive alone for less than $2,000 (We already tried to avoid the rebuild). Consider everything else including a bimini top (not shown in picture) and new tires a bonus.

Update 12/16/09 - All vinyl and carpet is currently being replaced.

After the carpet and upolstery is replaced, it would be difficult to tell the difference between this boat and the 1998 version listed on the internet for $9,000. The hull has not changed.


4.3L V-6 (195 hours)
175 HP
OMC Cobra I/O
Hour meter
Water cooled power steering hydraulics
Bimini Top - not shown in picture - excellent condition.
New Tires for trailer.
New Starter.
New Fuel Pump.
Carbureator just rebuilt and tuned.
Hydraulic tilt.
AM/FM Stereo w/ cassette.
Bearings greased.
All systems fully tested including trailer lights.
Rear padded sundeck.
5 Lifejackets.
Fire extinguisher.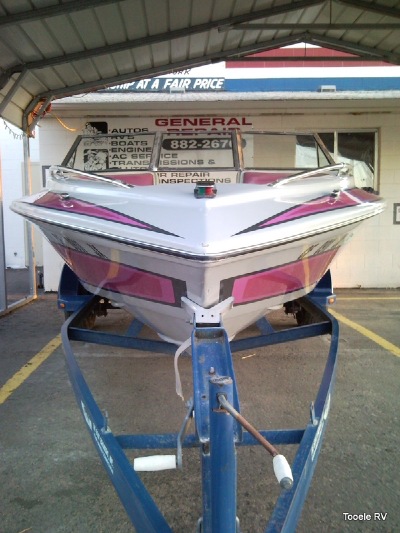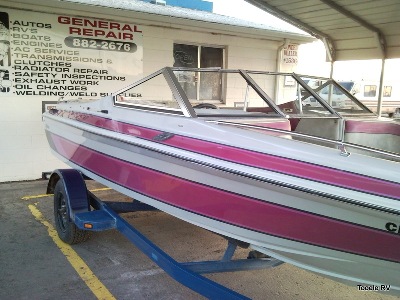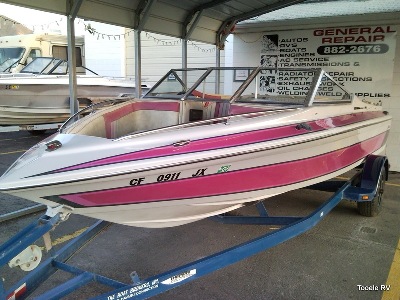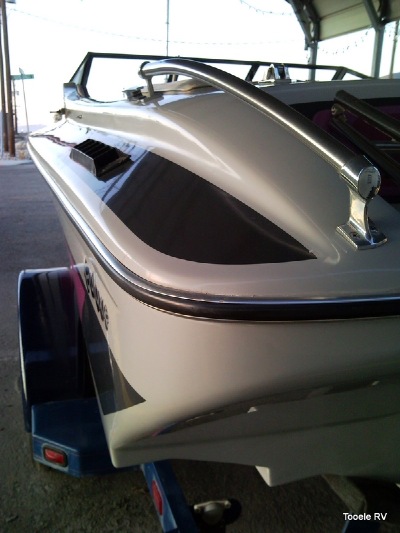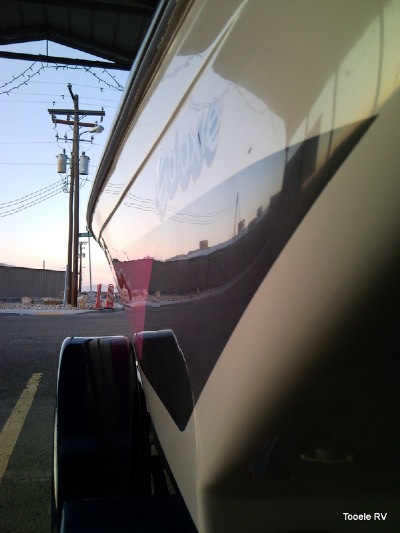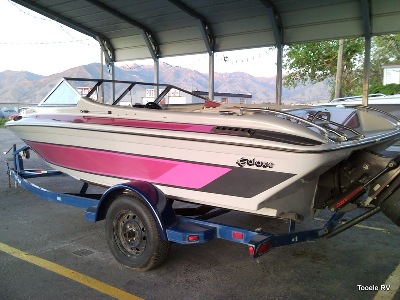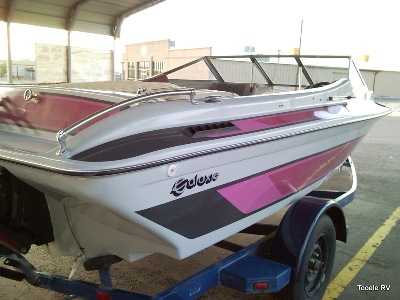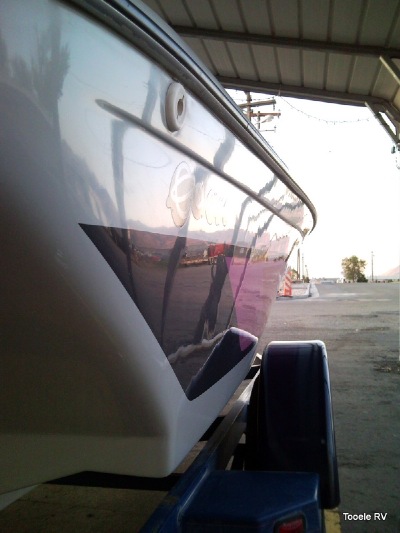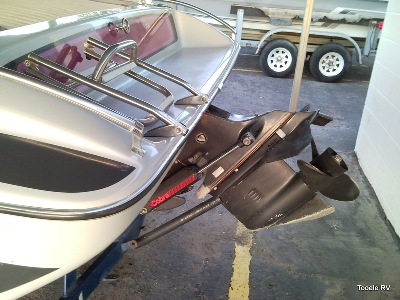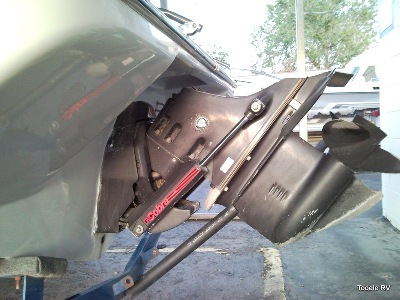 For more pictures including interior pictures download zip file below. Interior is not nearly as nice as the outside, hence the low price.

The video clips below (QuickTime format .mov & MP4 for other players) show the sea trial test on 9/13/09 at Pineview Canyon Reservoir. This boat is very quick out of the water and the prop pitch is configured for torque and still reached a top speed of 38mph. This boat could easily achieve 45mph with another prop.